How we made a shaw trust accessibility accredited career site for ITV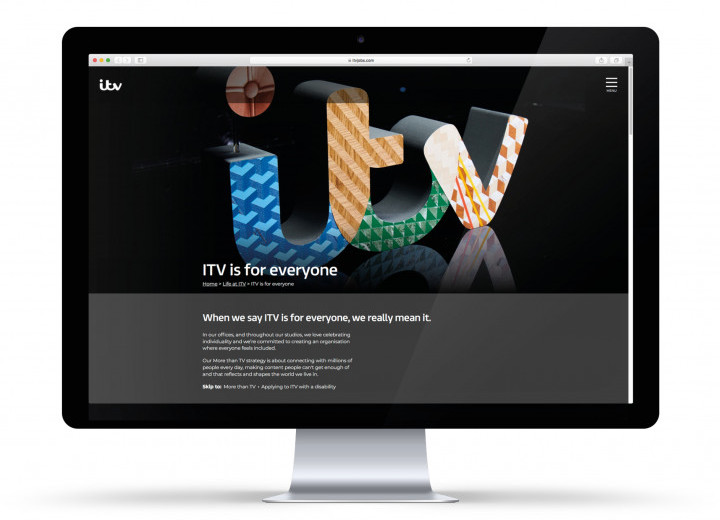 Where we started
ITV has a long history as a content producer and broadcaster – their story is synonymous with the history of telly in the UK. And with ambitious plans for growth powered by a new strategy to help them become More than TV, they're writing its future, too. That means attracting a new generation of diverse talent. They needed to breathe new life into their careers site with accessibility at the forefront.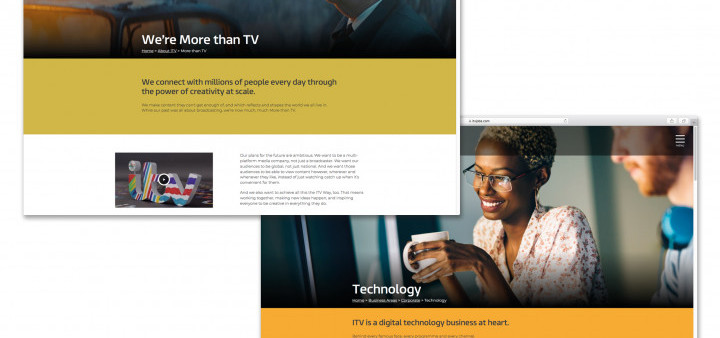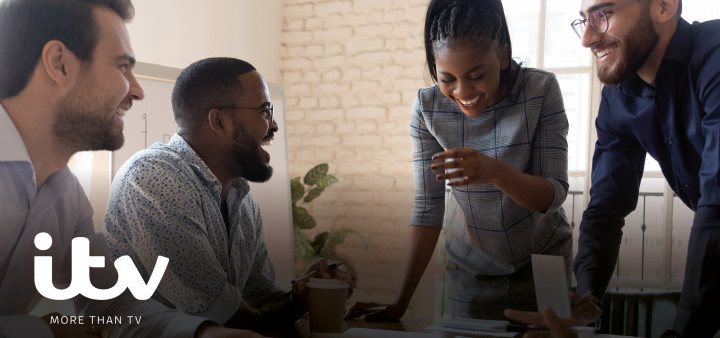 Over 3 million page views
57% of started applications were female
What we did
We created a new site with accessibility in mind, and repositioned ITV from a production company to a tech/media one who specialised in content. ITV offer an almost unbelievable level of support for disabled people so working with Able, we created an innovative user journey encouraging people to talk about their disability. The Shaw Trust audited and reviewed the entire site at multiple stages to ensure it was wholly accessible. Content was improved across the site too - the ITV Studios section which focuses on sharing advice, guidance, and practical third-party information on how to break into the industry now also covers underrepresented or less socially mobile groups.
The site had to be highly engaging and a relevant site for our audience. A feature on the homepage allowed us to personalise content to deliver a unique and relevant experience to users, while the new CMS enabled the resourcing team to intuitively manage huge volumes of content.
What we achieved
The site achieved full Shaw Trust Accessibility Accreditation and:
One in every two users clicked through to job listings
(247k / 494k)
776,406 users in the first 10 months post-launch
Over 3 million page views and over 205,014 users accessing more than 20 pages of content on the site
57% of users and 57% of started applications were female
Get in touch
We believe that all people have talent. And we think that every business and organisation can do amazing things when they engage with that talent in the right way. So, if you'd like to talk about what we can do for you, your business, and your talent, we'd love a chat. And if you'd like to stay up to date with what we think, create and do then sign up for our newsletter, too.
Leeds Office
Castleton Mill, Castleton Close
Leeds, LS12 2DS.
London Office
5th Floor, 167-169 Great Portland Street,
London, W1W 5PF.
Email
Chatter Communications Ltd. is a company registered in England and Wales. Registered number: 07550917.