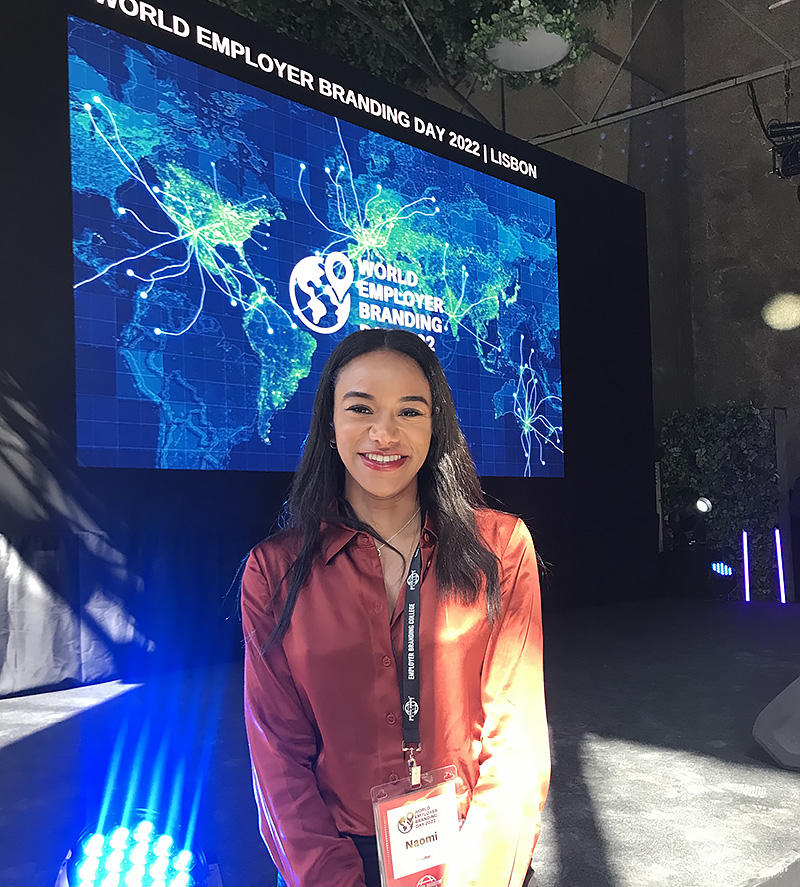 Attending the recent World Employer Branding Day 2022 event in Lisbon gave me a fascinating insight into the most up to date thinking in the industry.
As you might expect, many of the people there representing some of the world's leading brands and organisations, have been experiencing similar situations, with common themes re-appearing time and time again.
A lot of what was discussed boiled down to the age old questions that we ALL want to answer and which are key in many of our own discussions with clients:
How to be an employer of choice.
How to stay competitive in the market.
How to differentiate your brand when job titles, cultures and values are so similar.
In terms of helping to get the answers to those questions, these were the themes which stood out the most to me:
1. Change
It's been a time of great upheaval – we've had covid, war, a cost of living crisis, political and social uncertainty, environmental crises – it's no wonder it's been unsettling. That's led to the great resignation, the post covid era, the great reshuffle, the great renegotiation, the great reassessing, quiet quitting - so many new names for what we're going through and so much uncertainty. In fact, the only constant is change.
That's why we can't shy away from understanding what matters most to people – to attract talent but also to meet the needs of our workforce going forward. To be a top employers you need to be spending time doing insight gathering. EVP as a concept needs to be agile.
2. Purpose
"What is the purpose of doing this?"
This question needs to be at the heart of everything we do. Purpose is an important part of the employer brand. If the employer brand didn't exist, what would be missed? What wouldn't happen?
If 'quiet quitting' is all about people staying in orgs but re-evaluating their purpose, then we need to reinvigorate that sense of purpose and bring people along with it. It's so important to give employees a voice, allowing them to share what matters to them.
3. Co-creation
Co-creation builds ownership and embeds the employer brand from the ground up. People power businesses - and employers need to listen to them, bringing them on the journey and bringing the brand to life through them.
Many speakers stressed the importance of people-centred, bottom-up approaches to employer branding.
4. Employee experience (EX) and the future of employer branding (EB)
EX can be defined as the interactions employees have across their organisation which provide a deep and meaningful human connection – and an area that will need more investment in light of ever-evolving technology and ways of working.
There's no denying that tech and evolving workforce employment models are changing our daily experience at work: how we work, where we work, who we work with and the skills and capabilities we need to work. There's now a greater need to develop personalised experiences to drive retention and so employees want to advocate for the business.
And although creating a seamless and transparent digital experience is vital, employee experience is becoming more human. It's so important that people feel recognised and valued for who they are and what they bring and have a positive experience throughout their journey with the company.
It's an exciting time in the world of employer branding – and I for one can't wait to see where the next year takes us.